Family Law Pathways Centre® (Registered trademark of Family Law Pathways Ltd.) is new and innovative.
We give families access to Early Neutral Consultation® (Registered trademark of Family Law Pathways Ltd.) and information first which has not been available up to now.  The process of Early Neutral Consultation is simple, common sense … and long over due.
The Pathways Model is built on the concept of "empowering" families with information first to help families successfully navigate the family law system.
INFORMATION FIRST + ENC = FAMILY LAW PATHWAYS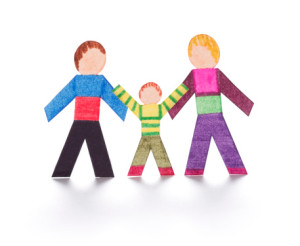 YOUR FAMILY IS UNIQUE – WE GIVE FAMILIES THE POWER TO GET ON THE RIGHT PATHWAY TO SUCCESS
We all know someone who has been separated or divorced (ourselves or others).  We have all heard the horror stories of separation and divorce; of many years wasted fighting and family fortunes lost in the battle.  And this is even for those we know who have stayed out of court!
What makes each separation unique is YOU, YOUR FAMILY, and YOUR DECISIONS to communicate, negotiate, compromise and consent.
The large majority of time and money in family law matters is spent on failing at these steps.  It is very difficult to have a smooth and simple negotiation if both spouses do not have the same information first to navigate your journey.
There are many ways to save time and money in navigating a fair and just result together for your family; and these are discussed with you together in the ENC.
Early Neutral Consultation is a structured meeting during which the family consultant discusses with a couple together the law and ranges of options that are relevant to your family, processes that are relevant to your family, and contacts.  We provide information that can save you time and money in navigating the process of your separation and divorce.
The information provided in the Early Neutral Consultation is provided to EMPOWER you.  Knowledge is power as they say; as a separating couple you will hear this information together and will be empowered together as parents and as spouses.  The RESPONSIBILITY to use that knowledge is up to you; to use it responsibly in the best interest of your family and children.
Early Neutral Consultation and information first empowers families make the life changing choices that will enable you, your spouse and your children to move forward positively with separation and divorce.
FEEL GOOD
FEEL SAFE
FEEL CONFIDENT
FEEL ORGANISED
FEEL IN CONTROL
BE EMPOWERED TO NAVIGATE YOUR FAMILY LAW MATTER WITH EARLY NEUTRAL CONSULTATION