Family Law Pathways Ltd – Canada
Telephone or Email (Email Us) for a referral to a Family Dispute Resolution professional in your local area.
Telephone or Email (Email Us) to make an appointment with an Early Neutral Consultant (ENC) in your local area.  See below for more details and cost.
---
Telephone to schedule an Early Neutral Consultation:
705-797-2680
---
Email:
---
Consultation Hours at our Bayfield St, Barrie (Head Office):
9:00 a.m. – 5:00 p.m., Monday to Friday (By Appointment Only)
---
Location of Family Law Pathways Centre:
135 Bayfield Street, Suite 101
Barrie, ON, L4M 3B3
We understand scheduling an ENC requires coordinating busy schedules.  We offer flexible office hours.
ENC takes place in-person at our downtown Barrie location, or in locations across the province.
The important and unique feature of ENC is you and your spouse hear information first at the same time, and from the same family consultant.
When you and your spouses have chosen a time that suits you both for the ENC, simply telephone and leave a message, or email, to schedule your ENC.  See the simple Intake Summary Form below.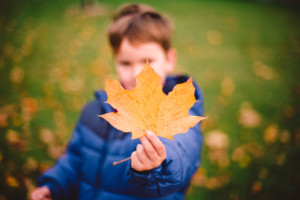 YOUR FAMILY + YOUR MONEY + YOUR RESOURCES:
We have created a simple, pay-as-you-go, fee for ENC.  We believe families need and want to save their money and resources.
Most family lawyers charge retainers.  These are deposits that each of you would pay your own lawyer toward future legal fees.  This form of payment is common practice among lawyers because it helps clients avoid liabilities they may find difficult to pay later.
Standard individual lawyer retainer payments may vary and range from $1,200 to over $5,000 (the higher retainers are usually for court proceedings).  If have an individual lawyer they will discuss retainers when you meet with them.
Our Family Consultants –
are neutral experts

do not legally represent either of you, and do not provide legal advice to either of you

At Family Law Pathways Centre –
we do not charge retainer payments for Early Neutral Consultation

each family attends for one single session

each consultation lasts for approx. 90 mins

the cost of the Early Neutral Consultation is a

one time only fee of $200 (plus HST) per person (i.e., a total of $226 per person)

payment is made at the time of the Early Neutral Consultation and tax receipts for payment are provided

we accept payment by Debit, Visa Card, Master Card, or cheque (made payable to "Family Law Pathways").  We also accept cash payments.
OUR MISSION: 
We understand that at the time of separation money and resources are scarce.  We believe there are many ways you can save time and family resources by making smart and informed pathway choices.  We provide valuable legal information first.  Early Neutral Consultation is a process for couples that empowers you and your family to choose the right pathways for you.
By using the information you receive in Early Neutral Consultation you will be in a better position to make informed choices and save your time and family resources well into the future.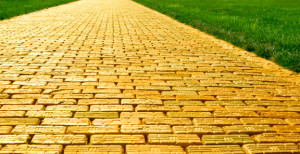 FOR FAMILY DISPUTE RESOLUTION PROFESSIONALS – Family Law Pathways Ltd. trains Family Consultants to provide Early Neutral Consultation across Canada & USA. If you are a professional who would like to become an ENC in your local area please CLICK HERE to see the licenced training course for Early Neutral Consultation or EMAIL us.
FORMS
Family Law Pathways Centre – Intake Summary for Families (for couples and professionals) – March 2016
Family Law Pathways Centre Postcard (Nov 2013)
Family Law Pathways Centre Information Brochure (August 2014)